GOOD MORNING!
THERE ARE NOT WRITING OR LISTENING ACTIVITIES BUT…, YOU MAY ENTER IN THE POPTROPICA WEBSITE
HERE ARE THE STEPS
(No hay actividades de escribir o escuchar pero debes entrar en la web de Poptropica. Aquí tienes los pasos)
WE HAVE  FINISHED – THIS IS YOUR MOMENT
PLEASE, BE PATIENT WE ARE STILL LEARNING (Por favor, ten paciencia todavía estamos aprendiendo)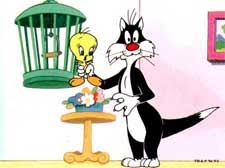 Imagen propiedad de Silvestre y Piolín
AQUÍ TE DEJO UN PEQUEÑO TUTORIAL PARA PODER SACAR PARTIDO A NUESTROS
RECURSOS DIGITALES. 
DEBES 
MIRAR BIEN LAS IMÁGENES Y LUEGO HACERLO TÚ

 EN TU DISPOSITIVO: MÓVIL, TABLET, ORDENADOR, SMART T.V…
YA SABES QUE LOS
LIBROS DE INGLÉS HAY QUE LLEVARLOS AL COLEGIO

, ASI QUE…,

NOS QUEDAMOS CON EL DIGITAL:

 SUS ACTIVIDADES, LISTENING,

VIDEOS Y JUEGOS

.
LO MEJOR DE TODO

: QUE PODEMOS VER LOS VÍDEOS Y HACER LAS ACTIVIDADES DE

TODOS LOS NIVELES.
SOLO TIENES QUE SEGUIR LOS PASOS:
PRIMERO LEEMOS, VEMOS BIEN LAS IMÁGENES  Y LUEGO ENTRAMOS EN LA WEB
Pinchar  dentro  de  las  imágenes  para  verlas  MÁS GRANDES.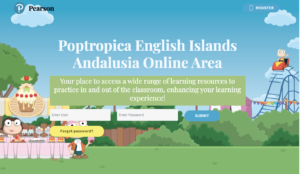 Aquí deberás introducir usuario y contraseña: Pearson    Demo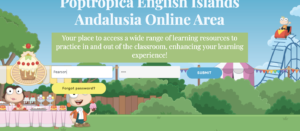 Cuando has introducido usuario y contraseña le das a SUBMIT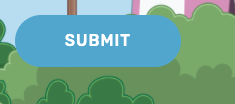 Es posible que te pidan algunos datos, no pasa nada. Introduces  tu correo del cole, el nombre del cole: C.E.I.P TORREQUEBRADA  y luego la ciudad AGUADULCE.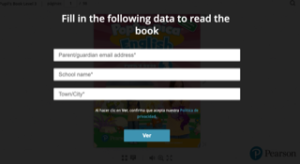 Una vez dentro de la Web, verás esto: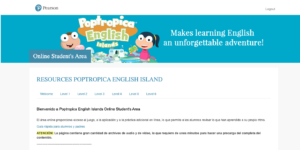 Elige tu curso,  también puedes subir o bajar de nivel, en todos hay actividades y videos interesantes, aprovecha estos recursos son muy buenos.
Si entras en nivel 3, verás esto. Si entras en curso 4, 5…veras lo mismo pero del nivel correspondiente.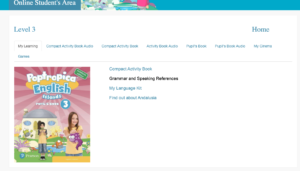 Una vez aquí, puedes moverte donde quieras, no hay peligro; estas en tu libro digital, tus recursos.
Por ejemplo, pincha en Compact Activity Book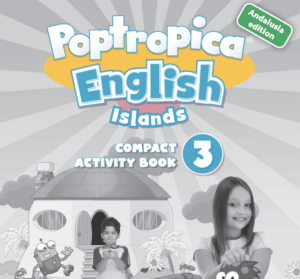 Este libro lo puedes descargar e imprimir (siempre a doble cara, para ahorrar papel) pero también lo puedes ver en tu dispositivo: móvil, tablet, ordenador… Hay muchos audios, tendrás que abrir la zona de:
 ACTIVITY BOOK LISTENING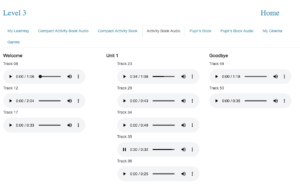 Attenzione: SI ABRES EL COMPACT ACTIVITY BOOK LISTENING NO ESTÁN TODOS LOS AUDIOS TIENES QUE ABRIR EL ACTIVITY BOOK LISTENING.
También tenemos una zona (mi preferida)  CINEMA. Verás esto: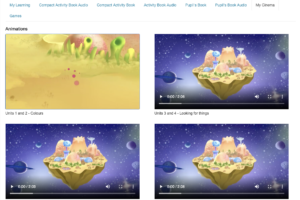 Los vídeos tardan en descargar, no tengas prisa, merece la pena esperar para verlos.
ENLACE-PINCHA DENTRO Y ENTRARAS DIRECTO EN LA WEB DE PEARSON-POPTROPICA
http://www.poptropicaenglishislands.es/students/
LA SEMANA QUE VIENE TENEMOS VIDEO LLAMADA- ES EL MOMENTO DE DECIR SI HABÉIS PODIDO ENTRAR EN LA WEB DE PEARSON-POPTROPICA Y SOLUCIONAR POSIBLES PROBLEMAS.
HAVE A NICE WEEK-END
Imagen de Looney Tunes