Hello Students!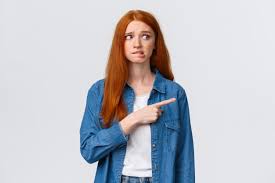 image rights of freepik
As you know, we have a long weekend coming . We will be back to school on Tuesday but, we haven't got English classes until Wednesday.
Here is the post for Wednesday (you can do it before ;). At the end of the post you will find some homework for the weekend.
(Como sabes tenemos un fin de semana largo. No volvemos a clase hasta el martes,  te dejo la publicación del miércoles que viene que es cuando nos toca clase. Al final  tienes deberes para este fin de semana)
1.- Open your notebook.
2.- Write down the date.
Wednesday , 6th May 2020♥ 
3.- Open your book page 74.
4.- Copy the new vocabulary in your notebook.
VOCABULARY
Nervus

– (Estar) Nerviosa.
Proud

– (Estar) Orgullosa de algo.
Relieved

– (Estar) aliviado.
Surprised-

(Estar) sorprendido.
Relaxed

– (Estar) relajado.
Embarrassed

– (Estar) avergonzado.
Worried

– (Estar) preocupado

Activity 7.   what's missing? (descubre que falta en el audio) .

recuerda que el audio dice mal la página 😉
Propiedad de Pearson
Listen again and say  (vuelve a escuchar el audio y repite).
Grábate en un audio y escucha como lo dices puedes hacerlo con un móvil.
Activity 8.  Listen and choose then Sing the song.
As you know it is better if you listen the audio tree times:
You follow the song and choose the right word.
 You catch the rhythm.
You are prepare to sing.
Here is the audio.
Propiedad de Pearson
LOOK!
Propiedad de Pearson
Copy the look! in your notebook.
Este cuadro es muy importante.
Hablamos de emociones y cuando una persona se siente mal y estamos a su lado debemos preguntarle ¿ qué te pasa?  ¿cómo te encuentras? ¿qué te pone nervioso?
Del mismo modo si somos nosotros los que estamos pasando por un mal momento, quien está a nuestro lado debe preguntarnos y nosotros contestar para poder recibir ayuda. Esta ayuda puede venir de un/una bun@ amig@, de nuestro familiares…
LAS EMOCIONES ES BUENO EXPRESARLAS TODAS Y CADA UNA DE ELLAS
EXPRESS YOURSELF
🙂
HOMEWORK FOR THE WEEKEND
Mix Ability Booklet
Mix ability booklet 4 Mix ability booklet 4
Teneis que hacer : Exercises page 16 Unit 7
SPLASH GAMES
make your hands sound with noise and rhythm 🙂

Imagen propiedad de Canta Cuenta Cuentos
LOOK FOR:
Hand Clapping Game «Sevens»
(in youtube)
♥BE HAPPY AND DREAM BIG♥